Cleaning & Hygiene Products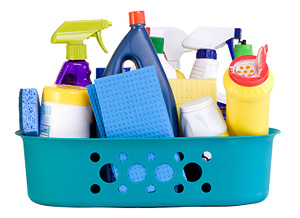 Janitorial supply may not be the most exciting of areas to talk about, but that doesn't mean it receives any less of Delf's renowned attention to quality and service.
Delf's FeroSan range of wholesale janitorial cleaning and hygiene products and paper disposables offers consistent quality products that you can rely on – from bleaches, detergents and disinfectants to surface cleaners and sanitisers, paper hand towels and toilet rolls and more…
Delf supplies cleaning product to businesses of all sizes and wholesale operations throughout the UK, and a full range of janitorial supplies to nursing homes, hotels, schools, public buildings, shops and malls, clubs and nurseries throughout the North West.
Offering competitive prices and a generous discount structure based on volume, we would be happy to discuss your requirements.