Circulation Cleaners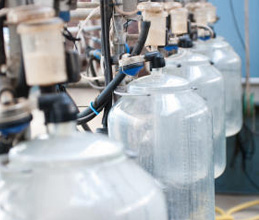 Effective cleaning of milking equipment is vital to dairy hygiene if milk of the highest quality is to be produced, and circulation cleaners form an important part of the daily cleaning routine.
Delf's range of low foaming hot circulation detergent sanitisers are formulated for daily use in both the manual and in-place (CIP) cleaning of the milking plant.
These are complemented by regular use of Milkstone Remover to break down any residual scale that builds up.