Dairy Detergents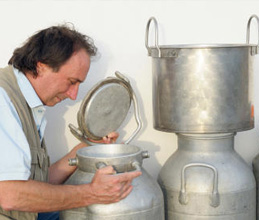 Essential dairy detergents for general cleaning within the milking parlour.
Product Listing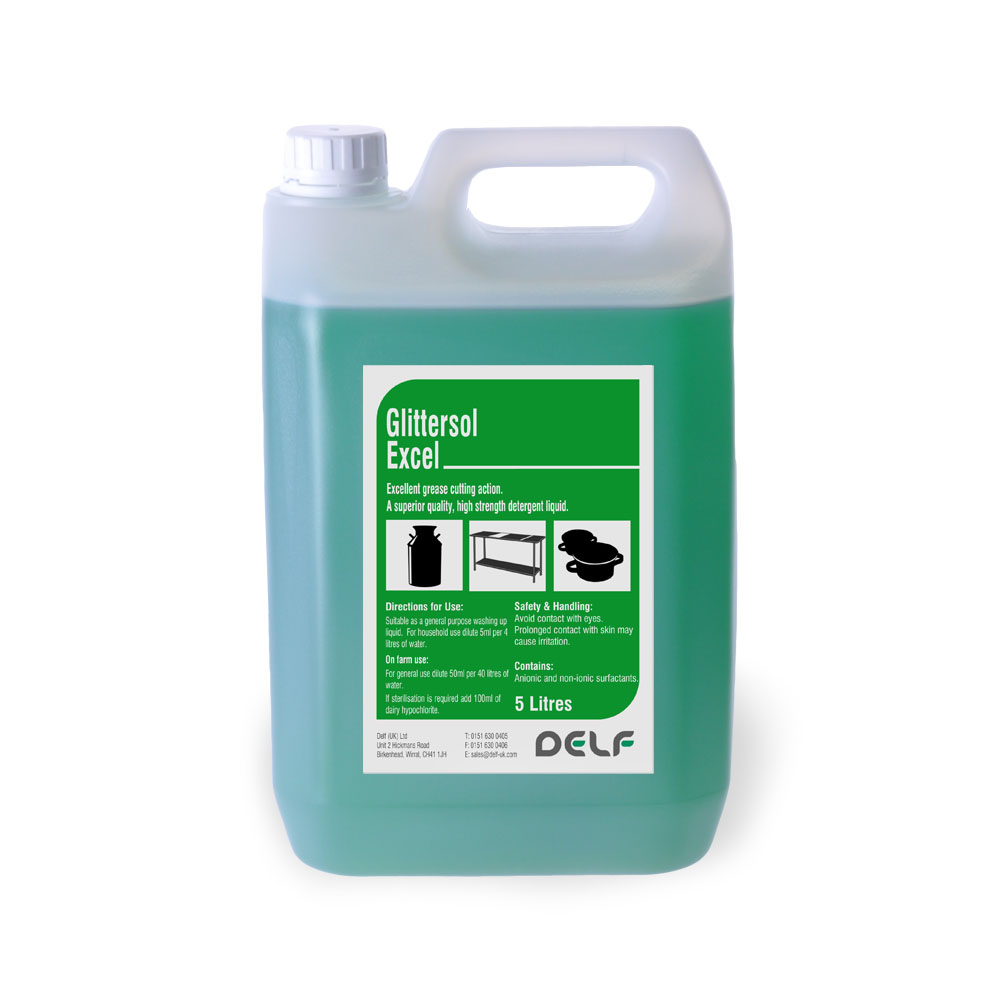 Glittersol Excel
A superior quality high strength biodegradable dairy detergent with long lasting foam and excellent grease cutting action. Green. Unperfumed.
Unit of sale: 5 Litre (M-DL02), 25 Litre (M-DL08) and 200 Litre (M-DL15)
Downloads:

MSDS |

Product Information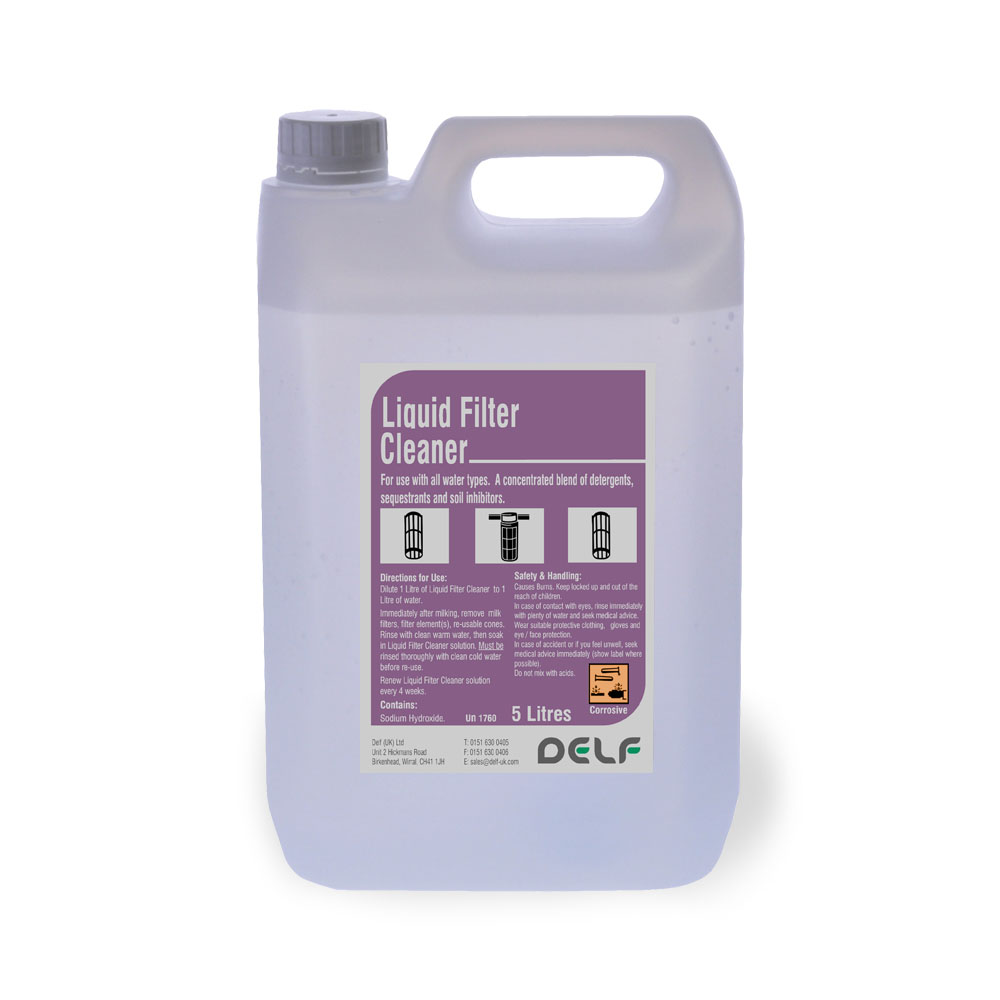 Liquid Filter Cleaner (M-HA06)
A high performance caustic based detergent for the effective defatting and cleaning of all re-usable milk filter elements. Equally effective in hard water areas.
Unit of sale: 5 Litre
Downloads:

MSDS |

Dairy Hygiene Products
---
About Us
---
Today Delf (UK) combines traditional values of service with twenty first century vision. Our main goal is to focus on the manufacture of environmentally friendly products and to innovate in order to meet the challenges of the ever changing chemical world.
If you have a question and would rather talk to us on the phone, call:
0151 630 0405
Lines open:
Mon - Thurs 9am-4.30pm;
Fri 9am-12 noon